Posts for: December, 2016
By Crescent Lake Dental-Glen J Marsack
December 21, 2016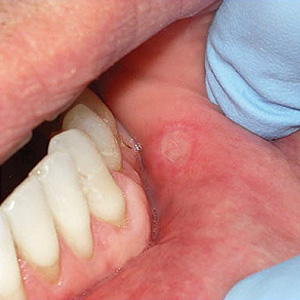 There's more to your dental visit than preventing or treating teeth or gum problems. We're also on the lookout for a number of potential soft tissue problems that could occur in or around your mouth.
Here are 4 examples of such problems we can detect and help you manage.
Lumps. Whenever you accidentally bite the inside of your mouth, the wound you create forms a protective layer of hard collagen. Unfortunately, the "callous" can rise higher than the surrounding cheek surface and easily get in the way of your teeth again. With successive bites and more scar tissue you'll soon notice a prominent lump. Although not a health danger, it becomes annoying with each successive bite. We can surgically remove the lump and flatten out the mouth surface.
Canker sores. Known as aphthous ulcers, these round sores with a yellow-gray center and a red "halo" can break out on the inside cheeks, tongue or back of the throat. Unless they don't heal within a couple of weeks or seem to be increasing in frequency, they're nothing to worry about. They can, however, cause a burning or stinging sensation. We can reduce this discomfort and speed healing with over-the-counter ointments or prescription options like topical or injected steroids.
Cracked mouth corners. Also known as perleche (from the French lecher, meaning "to lick"), your mouth corners can become dry and irritated and you may begin licking them to soothe the discomfort. Accumulated saliva can trigger a yeast infection, which can spread to other parts of your mouth. We can usually prevent this by prescribing antifungal ointments, and a steroid ointment to control inflammation.
Mouth rash. Peri-oral dermatitis is a red, scaly rash that appears around the outside of the mouth. Because it's often mistaken for acne or other conditions, it's often treated with topical steroids. This actually suppresses the skin's normal healing effects and can actually make the rash worse. The best way to treat it is to stop using any kind of ointment or cream and use only mild soap to wash the area. We can also prescribe antibiotics to help speed the healing process.
If you would like more information on these and other soft tissue problems, please contact us or schedule an appointment for a consultation. You can also learn more about this topic by reading the Dear Doctor magazine articles "Common Lumps and Bumps in the Mouth," "Mouth Sores," and "Cracked Corners of the Mouth."
By Crescent Lake Dental-Glen J Marsack
December 06, 2016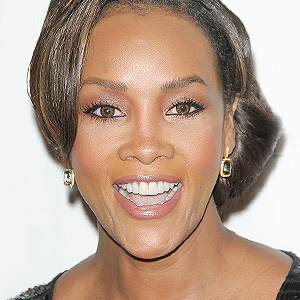 Is having good oral hygiene important to kissing? Who's better to answer that question than Vivica A. Fox? Among her other achievements, the versatile actress won the "Best Kiss" honor at the MTV Movie Awards, for a memorable scene with Will Smith in the 1996 blockbuster Independence Day. When Dear Doctor magazine asked her, Ms. Fox said that proper oral hygiene was indeed essential. Actually, she said:
"Ooooh, yes, yes, yes, Honey, 'cause Baby, if you kiss somebody with a dragon mouth, my God, it's the worst experience ever as an actor to try to act like you enjoy it!"
And even if you're not on stage, it's no fun to kiss someone whose oral hygiene isn't what it should be. So what's the best way to step up your game? Here's how Vivica does it:
"I visit my dentist every three months and get my teeth cleaned, I floss, I brush, I just spent two hundred bucks on an electronic toothbrush — I'm into dental hygiene for sure."
Well, we might add that you don't need to spend tons of money on a toothbrush — after all, it's not the brush that keeps your mouth healthy, but the hand that holds it. And not everyone needs to come in as often every three months. But her tips are generally right on.
For proper at-home oral care, nothing beats brushing twice a day for two minutes each time, and flossing once a day. Brushing removes the sticky, bacteria-laden plaque that clings to your teeth and causes tooth decay and gum disease — not to mention malodorous breath. Don't forget to brush your tongue as well — it can also harbor those bad-breath bacteria.
While brushing is effective, it can't reach the tiny spaces in between teeth and under gums where plaque bacteria can hide. But floss can: That's what makes it so important to getting your mouth really clean.
Finally, regular professional checkups and cleanings are an essential part of good oral hygiene. Why? Because even the most dutiful brushing and flossing can't remove the hardened coating called tartar that eventually forms on tooth surfaces. Only a trained health care provider with the right dental tools can! And when you come in for a routine office visit, you'll also get a thorough checkup that can detect tooth decay, gum disease, and other threats to your oral health.
Bad breath isn't just a turn-off for kissing — It can indicate a possible problem in your mouth. So listen to what award-winning kisser Vivica Fox says: Paying attention to your oral hygiene can really pay off! For more information, contact us or schedule an appointment for a consultation. You can read the entire interview with Vivica A. Fox in Dear Doctor's latest issue.