Posts for: March, 2017
By Crescent Lake Dental-Glen J Marsack
March 29, 2017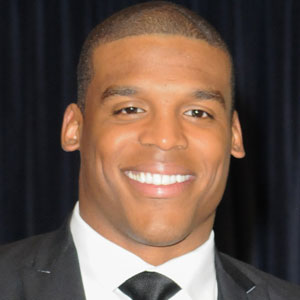 When is the best time to floss your teeth: Morning? Bedtime? How about: whenever and wherever the moment feels right?
For Cam Newton, award-winning NFL quarterback for the Carolina Panthers, the answer is clearly the latter. During the third quarter of the 2016 season-opener between his team and the Denver Broncos, TV cameras focused on Newton as he sat on the bench. The 2015 MVP was clearly seen stretching a string of dental floss between his index fingers and taking care of some dental hygiene business… and thereby creating a minor storm on the internet.
Inappropriate? We don't think so. As dentists, we're always happy when someone comes along to remind people how important it is to floss. And when that person has a million-dollar smile like Cam Newton's — so much the better.
Of course, there has been a lot of discussion lately about flossing. News outlets have gleefully reported that there's a lack of hard evidence at present to show that flossing is effective. But we would like to point out that, as the saying goes, "Absence of evidence is not evidence of absence." There are a number of reasons why health care organizations like the American Dental Association (ADA) still firmly recommend daily flossing. Here are a few:
It's well established that when plaque is allowed to build up on teeth, tooth decay and gum disease are bound to follow.
A tooth brush does a good job of cleaning most tooth surfaces, but it can't reach into spaces between teeth.
Cleaning between teeth (interdental cleaning) has been shown to remove plaque and food debris from these hard-to-reach spaces.
Dental floss isn't the only method for interdental cleaning… but it is recognized by dentists as the best way, and is an excellent method for doing this at home — or anywhere else!
Whether you use dental floss or another type of interdental cleaner is up to you. But the ADA stands by its recommendations for maintaining good oral health: Brush twice a day for two minutes with fluoride toothpaste; visit your dentist regularly for professional cleanings and checkups; and clean between teeth once a day with an interdental cleaner like floss. It doesn't matter if you do it in your own home, or on the sidelines of an NFL game… as long as you do it!
If you would like more information about flossing and oral hygiene, contact us or schedule an appointment for a consultation.
By Crescent Lake Dental-Glen J Marsack
March 14, 2017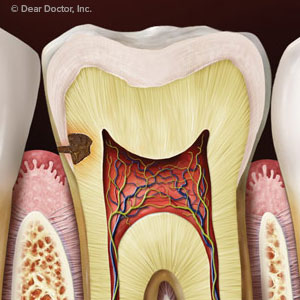 Tooth decay is one of the world's most prevalent diseases — and one of the most preventable. We've known the primary prevention recipe for decades: brushing and flossing daily, and dental cleanings and checkups at least twice a year.
But consistent oral hygiene isn't enough — you should also pay attention to your overall health, diet and lifestyle habits. Each of these areas in their own way can contribute to abnormally high mouth acid, which can soften enamel and open the door to tooth decay.
Lower saliva production is one such problem that can arise due to issues with your health. Among its many properties, saliva neutralizes acid and helps maintain the mouth's optimum neutral pH level. But some health conditions or medications can reduce saliva flow: less saliva means less neutralization and chronic acidity.
You can also inhibit saliva flow with one particular lifestyle habit — smoking. Tobacco smoke can damage salivary glands. Nicotine, tobacco's active ingredient, constricts blood vessels, leading to fewer antibodies delivered by the blood stream to mouth tissues to fight disease.
A diet heavy on acidic foods and beverages can also increase mouth acidity. It's not only what you're eating or drinking — it's also how often. If you're constantly snacking or sipping on something acidic, saliva doesn't have a chance to complete the neutralizing process.
In addition to your daily oral hygiene practice, you should also make changes in these other areas to further lower your risk of tooth decay. If you're taking medications that cause dry mouth, see if your doctor can prescribe a different one or try using products that stimulate saliva. Quit smoking, of course, as much for your mouth as for the rest of your health.
On the dietary front, reduce your intake of acidic foods and beverages, especially sodas, energy or sports drinks. If you've counted on the latter for hydration, switch to water instead. And limit acidic foods to mealtime rather than throughout the day.
It's all about maintaining a healthy pH level in your mouth. Doing so along with good oral hygiene will help you better avoid destructive tooth decay.
If you would like more information on preventing tooth decay, please contact us or schedule an appointment for a consultation. You can also learn more about this topic by reading the Dear Doctor magazine article "Tooth Decay: How to Assess Your Risk."